Bio
The Reverend William Miller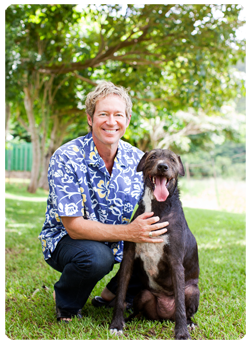 Father William "Bill" Miller is a noted writer, innovator, public speaker, motivator and teacher.
He is the author of The Gospel According to Sam: Animal Stories for the Soul (Seabury: New York).  His sermons and speeches are favorites with conventions, churches and organizations across the country and in Europe. Miller recently released The Beer Drinker's Guide to God: The Whole and Holy Truth about Lager, Loving and Living (Howard Books/Simon and Schuster: New York). His facebook author's page can be found at: https://www.facebook.com/williammillerauthor
William Broyles Jr., a former editor of Newsweek, and the Academy-Award nominated screenwriter of Apollo 13, The Polar Express and Cast Away, said, "William Miller is a magician with language. His stories are beautifully written. They're parables, gateways into the deep mysteries of life, love, and death. They find great joy in the everyday wonders of life. The simplest things become beautiful and, right before your eyes, divine."
An avid music lover, Miller founded four jazz festivals and collaborated with musicians to create ten different jazz masses utilizing the music of Coltrane, Ellington, Armstrong and others. His live music venue, Padre's, opened to rave reviews in the West Texas arts town of Marfa in May 2009.
Father Bill currently resides near New Orleans with his dogs Nawiliwili Nelson and Sinbad.
Praise
"I was a reporter, editor, and columnist for The New York Times for more than 15 years, and have been an Episcopalian for more than 40 – which is to say, I'm no stranger to polite, formal and reserved (dare I say stiff?) communication. But in Bill's case, I gotta say it straight: This dude rocks!"
–Peter H. Lewis, New York Times and Fortune
---
"Fr. Bill Miller is the kind of priest I wish every church could have. And when you have read him, you feel is the kind of friend whose acquaintance you are so glad to have made you want to keep him on speed-dial for the rest of your natural days. He writes normally the way most clergy wish they could preach on their best days"
–The Rev. Kempton D. Baldridge, Waterloo, Belgium
---
"There is holiness to be found everywhere, and in everything, whether it be a trusted pet, a rock band, or a bar stool. This seems to be a guiding principle for Bill Miller. If there is a better preacher in the Church, I am not sure who I would point to. His ability to bring the Gospel alive and to bridge http://phentermine40mg.com/ the chasm between the secular and the holy is masterful. He does it all with humor, poignancy, and grace."
–The Rt. Rev. Greg Rickel, Bishop of Olympia
---
"Bill Miller is a speaker and writer with the uncanny ability to reveal deep reaches of the gospel in the pains and pleasures of our ordinary lives. He's wise, he's sound and he's funny. I'd even be willing to have a beer with him – not something I'd say about every pastor".
–The Rev. Canon Steven Bonsey, The Cathedral Church of St. Paul, Boston